Sponsors
Big Kahuna Sports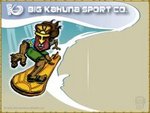 Big Kahuna Sports Co.
Offering a discount to those involved with the Touch Football League. Go visit the store today at #2-485 Banks Rd!
Kelowna Maybowl 2013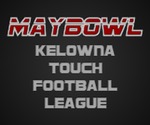 The Kelowna Touch Football League (KTFL) is once again hosting Maybowl this year. Please click on our forms & files link to your left to print off your Maybowl 2013 registration and please follow the directions provided. Below is a small list of accomodations.
Sandman Hotels & Suites
1-250-860-6409
Holiday Inn Express Hotel
1-250-763-0500
Accent Inns
1-250-862-8888
Please also feel free to browse KelownaHotels on the web for complete listings of accomodations.
Contact: KTFL President Derrick Malinchuk, E-mail ktflfootball@gmail.com, Phone 250-317-8289
Okanagan Naturopathic Healthcare
Dr. Barlow is in general practice and welcomes all individuals and families. As a naturopathic physician he is trained to treat all health conditions in the manner that best suits the goals of each individual patient. He also has a special interest in pain management and joint health medicine. During naturopathic medical school he completed a special 9 month externship program that focused on pain management, sports medicine, and rehabilitation medicine.

To learn more about Dr. Barlow's treatments or to schedule a consultation, visit his website at
http://ww.drbrentbarlownd.com or call 250-860-8855.